Portalwiz Internship Program
Are you a student or fresher looking to get industry experience? Portalwiz Internship Program offers you an opportunity to get an internship in various areas of technology and digital marketing. 
 Benefits:
Experience working with live projects
Work on cutting edge projects
Learn new areas
Expand your knowledge
Learn how to apply your knowledge to real-world problems
Work in a team to build your professional and communication skills
Build your resume
Get job opportunities
 We offer exciting job opportunities to candidates completing the internship program with valuable contributions.
We provide an experience certificate upon completion of the internship as well as a recommendation letter for the star performers to help them get attention from other recruiters.
Read more: The Ultimate Guide to Internships
We have several internships positions open.
Apply today!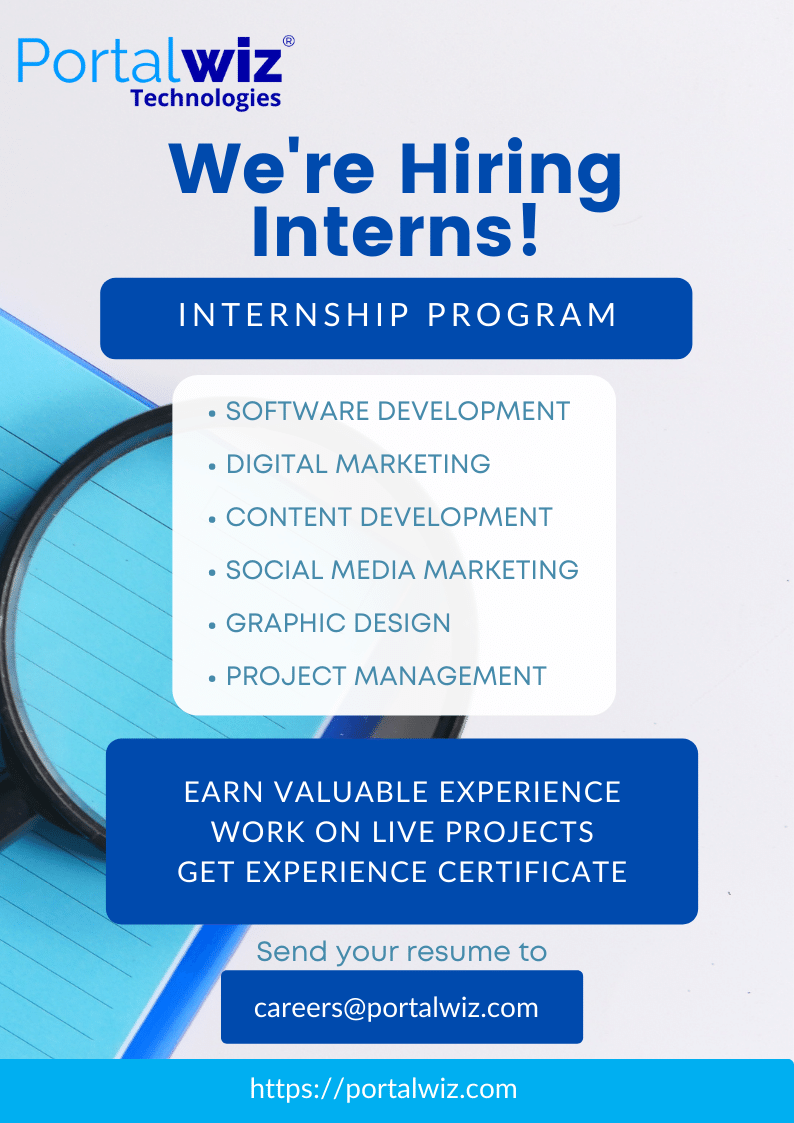 We offer internships in the below areas
Digital Marketing and Design
Content Writing
Graphic Design
Video Marketing
Social Media Marketing
Digital Marketing
Search Engine Optimization
Software Development
Web application Development
WordPress Development
Android Development
iOS Development
Operations
Project Management
Human Resources
Internship Location
Due to the COVID situation, the internships are offered as remote positions for the safety of the team members and their families.